Texas Trust CU Theatre | Grand Prairie, Texas
Whenever there's a problem around Adventure Bay, Ryder and his team of pups will come and save the day! Gather all the children because PAW PATROL LIVE is coming to a theatre near you. Catch the whole gang of pups, including Marshall, Rubble, Chase, Rocky, Zuma, and Skye! The team will make their way to the Texas Trust CU Theatre on Friday, the 13th of October, 2023.
HEROES UNITE! Join the team of pups in a live adventure as they join forces to save the day. Mayor Humdinger has kidnapped Robo Dog and clones him, causing chaos everywhere. It's up to YOU and the pups to save the day! You know the line: no job is too big, no pup is too small!
Click on "GET TICKETS" right now to save a spot in this mighty adventure! Buy them now before they sell out.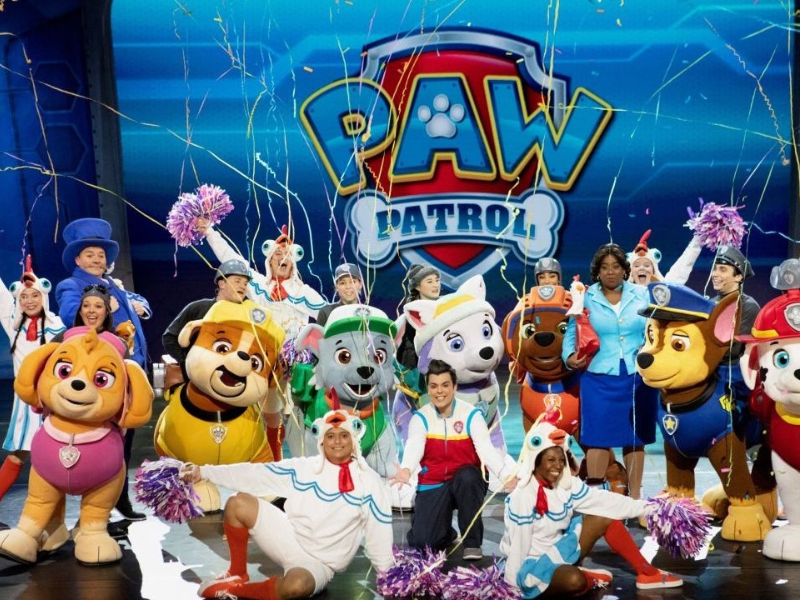 PAW Patrol is an animated show that first aired on Nickelodeon in 2013. Since then, children all around the world have been widely influenced by the pups who teach them the importance of lending a helping hand.
The story revolves around Ryder, who leads a crew of adorable dogs that call themselves PAW Patrol. The premise of each episode is similar to each other on which it starts with a typical day for all the pups until Ryder receives a call that alerts him of someone who needs help. The adventure toward saving the day starts there!
Buckle up because Paw Patrol is coming LIVE to the Texas Trust CU Theatre on Friday, the 13th of October, 2023. The pups are yelping for help, and they want you to be there to help defeat Mayor Humdinger and the Robo clones. The theatre is located in Grand Prairie, Texas and has a seating capacity of over 6,000 people. It is one of the most flexible and advanced indoor performance spaces in the United States.
Calling all pups! The characters in this live show include Chase, Everett, Mayor Goodwill, Mayor Humdinger, Liberty, Marshall, Robo Dog, Rocky, Rubble, Ryder, Skye, Tracker, and Zuma. This is an action-packed live show complete with all of your favorite characters – you do not want to miss this!
PAW Patrol Live! provides a unique entertainment opportunity for children and parents alike. As a child's first theatrical performance, it marks the beginning of a lifelong journey of enjoying and learning through live performance.
PAW PATROL LIVE is a PAWsome show that the whole family will enjoy! Sing, dance, clap along, and join as the pups engage with the audience. PAW Patrol Live! is shared and enjoyed by the entire family. The pups are happy when children, parents, and grandparents come together to enjoy the production.
We encourage you to buy your tickets ahead of time so you can select the best seats for you and your family. Click on "GET TICKETS" to save your seats to PAW PATROL LIVE!