Texas Trust CU Theatre | Grand Prairie, Texas
When you see Nurse Blake on his brand new "Shock Advised" tour, you'll understand why laughter is often prescribed as the best medicine. On November 17, 2023, he'll set the city on fire with his new show at the Texas Trust CU Theatre. He has already received widespread acclaim after performing for thousands of fans all over the world. You should not miss this if you want to have a good time and laugh until you can't take it anymore. Tickets are limited, so don't hesitate to click the "Get Tickets" button and secure yours now.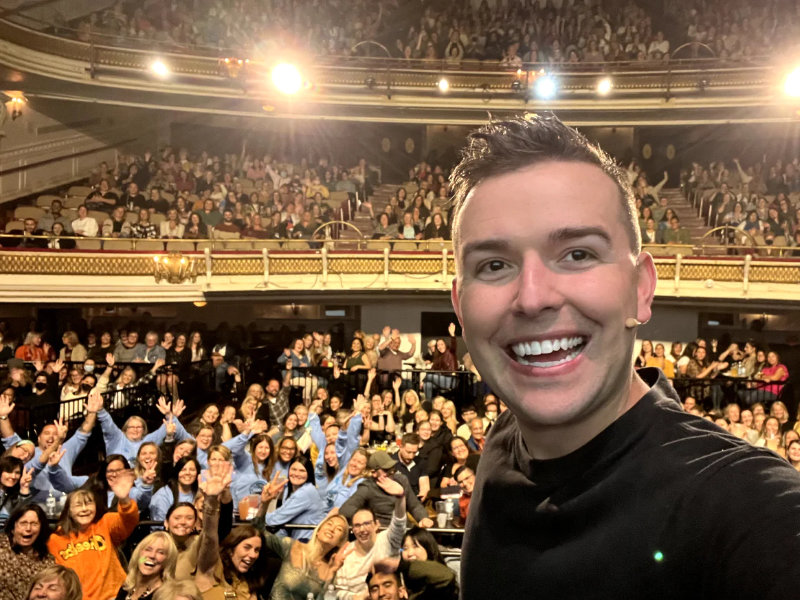 Nurses are unsung heroes that we often take for granted, but without them, doctors and patients could not work. They're the ones who have to deal with demanding patients and the weight of knowing that their actions right now could mean the difference between life and death. But then, even in this amazing arena, we get awesome people like Nurse Blake. a viral sensation thanks to his hilarious online antics.
Besides his nursing career, Nurse Blake is also an artist and a comedian. When he was only 17 years old, he started working as a patient transporter to earn money for nursing school. That was his determination to make his mark on the industry.
As time went on, people became attracted to his funny side, and he is currently touring with his stand-up comedy act in an effort to bring the nursing community together through shared humor and appreciation. In '21 and '22, Nurse Blake went on his PTO Comedy Tour, which was met with huge acclaim from fans and critics alike. Now his new tour, "Shock Advised" will take him to over 100 cities across the country.
Tickets for the tour are already selling out way faster than expected. Simply follow the on-screen prompts after clicking the "Get Tickets" button to claim yours. It will be the one show you attend that will create memories and stories for a lifetime.