Texas Trust CU Theatre | Grand Prairie, Texas
Yee-Haw! Grab your stetsons, and put some bells on! It is Michael Martin Murphey's Cowboy Christmas at Texas Trust CU Theatre on Sunday, December 18th 2022. Over his 40-year career, Michael has performed on stage with some Country and Western music greats as Willie Nelson, John Denver, Johnny Cash, Bob Dylan and Simon and Garfunkel, to name a few, and his Cowboy Christmas has become a beloved annual tradition, having put on the show for over 25 years! So get some tickets and come enjoy the season, in Cowboy style!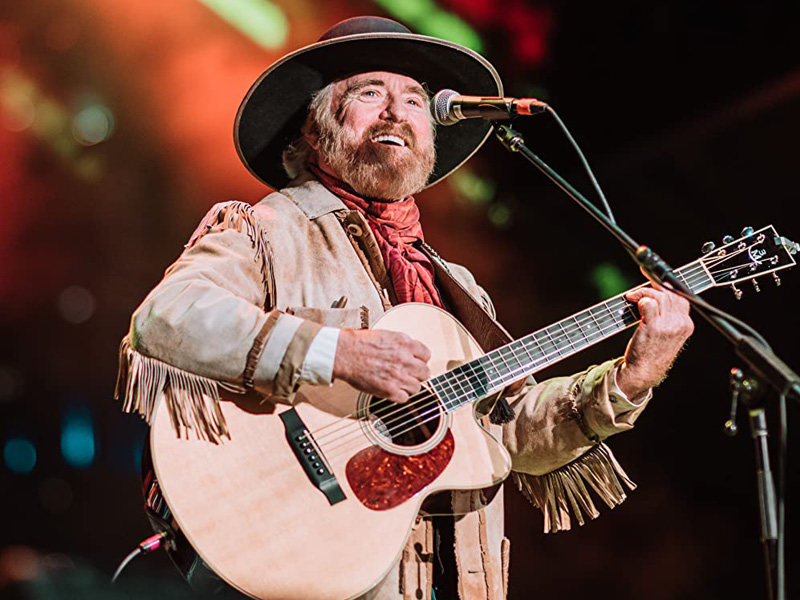 Michael Martin Murphey's Cowboy Christmas was inspired by an event that began in 1885 in Anson, TX, when the local community of cowboys came together to celebrate the season with the very first Cowboy Christmas Ball. "What I try to do is encourage people to think of the spirit of giving, charity and forgiving, which is the spirit of Christmas," says Murphey. "It's about delivering that beautiful message of Christmas to people."
Michael Martin Murphey, the Country singer-songwriter best known for writing and performing Western, Country and popular music, is a multiple Grammy nominee, with six gold albums. During these early years, he developed a special love for cowboy songs and stories. In junior high school he began performing as an amateur, and at the age of 17, he took his first "professional" music job, playing western songs around a campfire at a Texas ranch. He soon made a name for himself in the Los Angeles folk music scene, and became part of the popular television musical group, The Monkees, writing many of their songs.
In 1968, Murphey moved to California, to work on his songwriting. Some of his songs were recorded by Bobbie Gentry. Kenny Rogers. In 1971, Murphey returned to Texas, playing alongside other maverick performers such as Willie Nelson. Around this time, he created a unique sound that combined his country, rock, and folk influences. In 1990, he released the album Cowboy Songs. Murphey was reluctant to promote the project, but he eventually released it as "Cowboy Logic" and it quickly became a hit. The album caught on and sold much better than expected. Cowboy Songs earned widespread praise from country and folk music critics, and went on to achieve Gold status. Murphey has had a successful music career that has spanned four decades.