Texas Trust CU Theatre | Grand Prairie, Texas
Texas Trust CU Theatre will be surely filled with excited fans of the singer-songwriter Melendi on March 3, as the 43-year-old Spanish star graces the famous Texas venue with his feel-good music. Join hundreds of fans in welcoming the "Con la luna llena" hitmaker to the Lone Star State. Let the rock, flamenco, and rumba tunes of Melendi give life to your dull Friday night and make you dance and sing along to his greatest hits, as well as to the most recent songs from his latest album "Likes y Cicatrices." Don't miss this chance to see the Spanish hitmaker live on stage! Click the "Get Tickets" button to secure your tickets as early as today.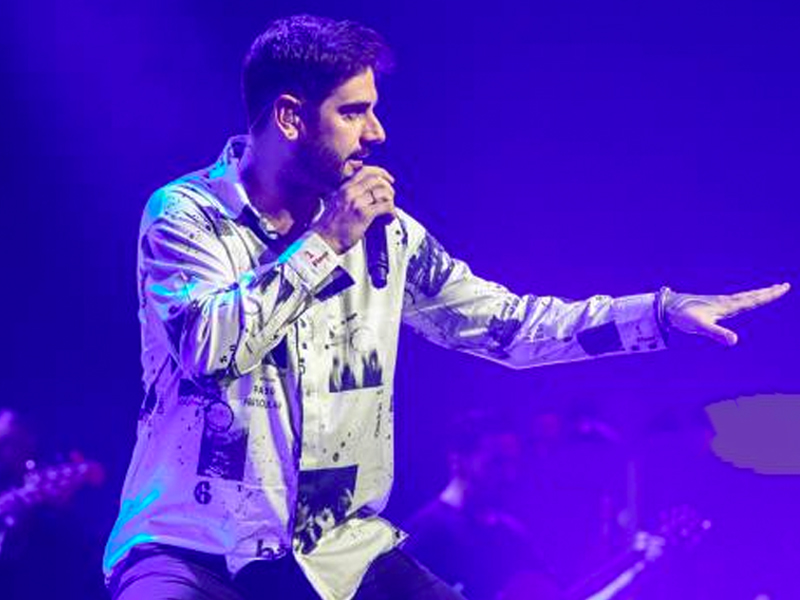 Ramón Melendi Espina, professionally known as Melendi, is a Spanish singer-songwriter specializing in rock, flamenco, and rumba styles. His start in the music scene began when he became a part of the band El Bosque de Sherwood in 2001. His stint with the band sparked his interest in recording solo, inspiring him to record the songs "Sin Noticias de Holanda," "Vuelvo a Traficar," and "El Informe Forense." In 2002, the songs got the attention of Carlito Records' Javier Valiño. He was signed with the record label after that. In 2003, his debut album "Sin Noticias de Holanda" came out. The album gained moderate traction, and he moved on to making another album. But in 2004, his song "Con la luna llena" got featured in the Vuelta a España, a prestigious bike race in Spain. His fame became apparent because of the exposure leading to him climbing the top 100 of the Spanish national charts. "Mientras No Cueste Trabajo" and "Curiosa la Cara de Tu Padre," which are some of his subsequent albums, followed in the footsteps of his first one.
After four years of hiatus, he came back in 2010, bringing with him a new rock album, "Volvamos a Empezar," stepping away from his usual rhumba style in his past albums. Several years later, he came out with introspective albums such as "Un Alumno Más" and "Quitate las Gafas." Both were mainstream successes.
For his "Likes y Cicatrices" Tour, Melendi is coming to the US. Fans in Dallas, Texas, get tickets now as your city is one of the Spanish artist's stops. He will be performing at the Texas Trust CU Theatre on Friday, March 3, 2023.