Texas Trust CU Theatre | Grand Prairie, Texas
Marisela "La Dama de Hierro" regresa a Grand Prairie, Texas con su esperada gira ZAZ! Tour. The Iron Lady, Marisela, is making her way to the Texas Trust CU Theatre on Saturday, the 9th of September 2023, for her long-awaited ZAZ! Tour. Get ready to sing along to your favorite soulful hits such as "Sola con mi soledad," "Mi problema," and many more!
Move over, Madonna! Marisela is back, and she is better than ever. Marisela is also known as the Madonna of Latin Pop music. The title suits her well because her youthful voice, extravagant outfits, and expressive performances make her stand out from other notable singers.
Marisela's successful career has spanned over three decades, and she's not stopping there. She will be touring North America on a tour called Zaz! We hope you're ready for this RnB singer to take the stage once again because she will indeed sweep you off your feet.
Click "GET TICKETS" right now and buy tickets for you and your companions!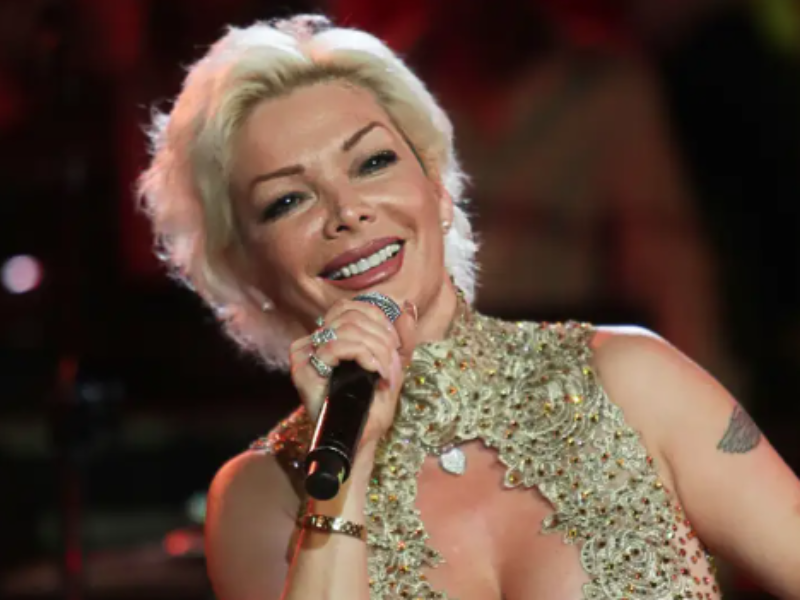 The blonde bombshell, Marisela, is making her way to North American cities for her long-awaited Zaz! Tour. This highly anticipated tour that fans have been asking for is finally here. Save the date because on Saturday, the 9th of September 2023, Marisela will be performing live at the Texas Trust CU Theatre. If you have been one of Marisela's decade-long fans, now is your chance to catch the beautiful, sultry, and talented woman live.
Known internationally as 'La Madonna Latina', 'La Reina de la Música Romántica' and, especially, 'La Dama de Hierro', the Mexican-American singer will once again show her international audience the best of her over three decades of a career, in which he has achieved great success not only in Latin America, but also in the United States. Winner of two Latin Billboard Music Awards and participation in two GRAMMY winning songs, Maristela is an icon!
Marisela will serenade her fans with her classic and soulful original songs and will even play some breathtaking covers. Here is her setlist from her most recent tour so you can get an idea of what she will be playing at the Zaz! Tour. Marisela is known to surprise her fans, so expect the unexpected!
Set 1
Y ahora te vas Los Bukis cover
Sin él
Dios bendiga nuestro amor
Completamente tuya
Mi problema
Enamorada y herida
El chico aquel
A escondidas
Si quieres verme llorar (Lisa Lopez cover)
Acústico
Hola corazón
Decídete
Vete con ella
No puedo olvidarlo
Si no te hubieras ido
Tragos amargos (Ramón Ayala y los Bravos del Norte cover)
Encore
Volver, volver (Vicente Fernández cover)
Hazme tuya
Perdida en su mundo
Tu dama de hierro
Ya no (Barbara George cover)
Y voy a ser feliz
El Noa Noa (Juan Gabriel cover)
This is a gentle reminder that the show recommends guests to be at least 8 years old and above to attend.
Catch your favorite Latina singer live as she sings her best hits that will have you swaying and singing along! Click on "GET TICKETS" right now to save seats for you and your amigas.