Texas Trust CU Theatre | Grand Prairie, Texas
The Latin music scene is full of colorful rhythms and various music styles. It is nothing like any other music scene. One name in its diversity has made buzz this past few years: Luis Conriquez. Conriquez has become one of the biggest and most anticipated artists in the Latin music scene. This is thanks to his innovative music style that blends traditional tunes with modern soundscapes. He is a leading figure in Corrido, a Mexican music genre beloved for its emphasis on storytelling. Art from this, his music also expands to other traditional Mexican music genres like banda, norteno, and narco-corridos. In just five years, he has released more than a hundred songs. He has released multiple EPs and albums, which boast his musicianship. Among his best songs are "Mi Aposo El 50," "Los Pasos De Mi Gavilan," and "El Buho." The Latin star is on tour this year. Do not miss his performance at the Texas Trust CU Theatre on July 14. Tickets are now available!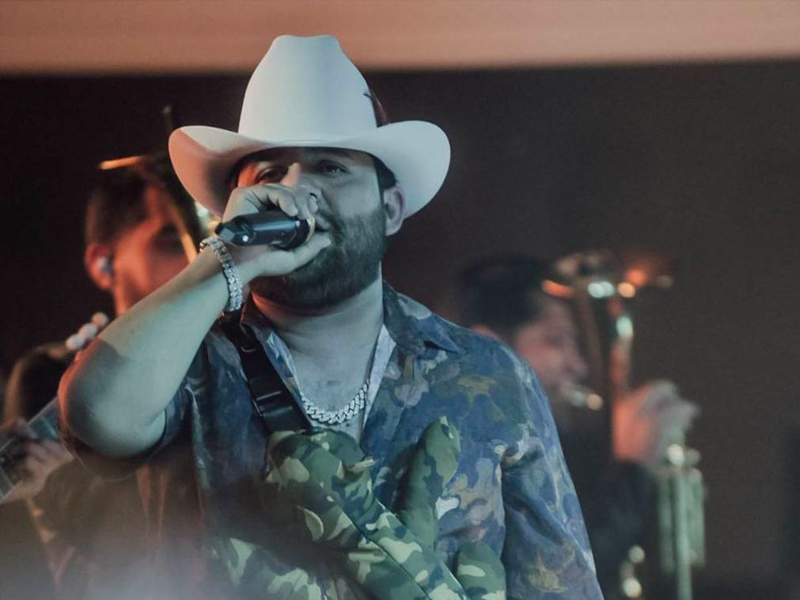 Luis R. Conriquez is one of the most innovative musicians in Mexico's music scene. His music style comprises corridos, a traditional Mexican music style that emphasizes storytelling through tunes. His music also expands to banda ( a regional Mexican style characterized by percussion instruments), norteno (a blend of Mexican, Spanish, and German musical traditions and polka), and the subgenre narco-corridos. In only five years, he has become a Latin star, releasing a vast number of songs.
Conriquez was born in Sonora, Mexico, in 1996. He grew up working hard, providing for his family. He always had an inkling for music and dreamt of pursuing it. His ambition was strong, and he continued to write songs despite the difficulties. While working in a gas station, he persevered to pitch his music. He also began doing gigs. Slowly, the songwriting and gigs brought him income.
In 2018, he was prepared enough to begin his professional career and released his debut album "Mis Inicious." Later that year, the album's English translation, "My Beginning," came out. All in all, the album contains 16 songs. Among the most popular are "Mi Aposo El 50," "Los Pasos De Mi Gavilan," and "El Fifty." The album was a huge success, catapulting him into mainstream popularity. Later in the year, he released his first live "Corridos" album. In 2019, the rising artist released three albums. The first is "Poco Peros Locos," followed by "Aqui Seguimos de Pie." The third one, "Corridos, Vol. 2," became his breakout success, which sealed his position among today's best Latin musicians. The album contains 20 songs showcasing his masterful use of traditional styles and blending them with modern soundscapes. Building on the success of the second Corridos album, Conriquez released a more modern album in 2020 entitled No "Paramos de Chambear." This was followed by two more albums, "Corridos 2019" and "Corridos Belicos." The latter release was a huge hit, with the song "El Buho" from the album becoming his most successful song yet.
The Latin star is on tour this year. See him at the Texas Trust CU Theatre on Friday, July 14. Get tickets now!