Texas Trust CU Theatre | Grand Prairie, Texas
This summer, North America is experiencing a norteño invasion, and Latin music fans are ecstatic! The sensational norteño band Los Tucanes De Tijuana is setting out on a U.S. tour this upcoming sunny season, and they're ready to deliver some iconic regional Mexican staples, such as "La Chona," "El Amor Soñado," "Amor Platonicom," "El Aguila Blanca," and many more! These phenomenal performers from Tijuana, Mexico, are traversing to 11 major cities, including a coveted stop in Grand Prairie, Texas! On Saturday, 5th August 2023, Los Tucanes De Tijuana will make their way to the Texas Trust CU Theatre for a one-night spectacle! Fans can look forward to the Grammy-nominated band's signature Norteño sound that made waves across Mexico during the '90s and 2000s. If you're keen on seeing these regional music legends deliver their hits on stage, hurry and secure tickets before it's too late!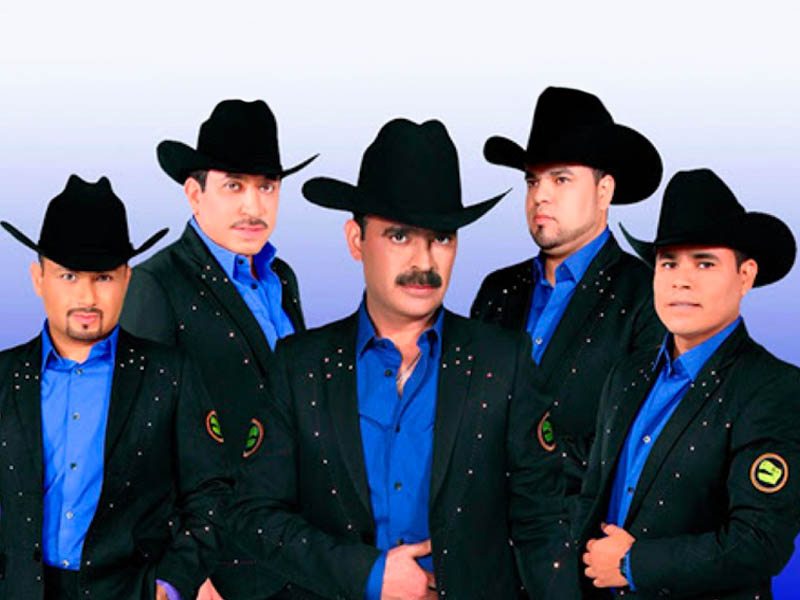 Los Tucanes De Tijuana emerged in Baja California, Mexico in 1983. Acclaimed musicians Mario Quintero Lara, Joel Higueram Mario Moreno, and Sinaloan music artist David Servin Raya joined forces to create what would be the most exceptional norteño band in Mexico. They officially became a group in 1987 and moved to Los Angeles, California. During their early days, the band performed in the local Latin club circuit, simultaneously recording music. In 1994, they released their debut album, Me robaste el corazón, shortly followed by Clave nueva in the same year. The following year, they dropped their third album, Mundo de amor.
In 1996, the band began having entries on Billboard's Top Latin Albums. Three years later, Los Tucanes De Tijuana started receiving the recognition they deserved. Band leader and primary songwriter Quintero won four BKI Awards for their hit singles, "El tucanazo," "Es verdad," "Secuestro de amor," and "Hacemos bonita pareja." One year later, he was nominated for composer of the year, along with other renowned Latin music artists, suchas Shakira, Robi Draco, and more.
In 2000, the band received their first Latin Grammy nomination for Best Norteño Album for Al Por Mayor. They would later receive two more nominations for the category for the next two years for Me gusta vivir de Noche and Jugo a la Vida. In 2002, Los Tucanes De Tijuana received their first Grammy nomination for Best Mexican/Mexican-American Album. The nomination was for their 2002 effort Jugo a la vida, which spawned notable tracks, such as "Quiero que seamos novios" and "Mi Amor Inseparable."
Throughout the 2002s, the band released new music and received several Latin Grammy and Grammy nominations. In a span of ten years, Los Tucanes De Tijuana received five Grammy nods and nine Latin Grammy nominations. In 2012, the band finally won their first Latin Grammy when their 23rd album, 365 Dias, won Best Norteño Album.
Aside from the Grammys, Los Tucanes De Tijuana has also earned numerous Lo Nuestro Awards, the most prestigious Spanish-language awarding body in the U.S. Their latest nomination was Regional Mexican Group or Duo of the Year in 2011.
Los Tucanes De Tijuana moved on to become one of the leading purveyors of regional Mexican music in North America. The band has sold over 25 million albums worldwide and amassed millions of fans across the globe. Debuting in 1994, the band continues to release new music until this day. In 2020, they dropped their latest album Corridos Time Season Three: Comandante en Jefe. The album was followed by two more singles, "Mis tres animales" and "El Chavo," released in 2021.
Catch Los Tucanes De Tijuana this summer by securing tickets to their show at the Texas Trust CU Theatre!