Texas Trust CU Theatre | Grand Prairie, Texas
The sensational six-time Grammy Award-winning band Norteño band Los Tigres del Norte is traveling across North America this September! The high-energy quintet from Sinaloa, Mexico, makes their phenomenal return after completing their highly-rated La Reunión Tour in 2022! This 2023, the band is back, and they're bringing the Siempre Contigo Tour to several major cities, including Grand Prairie, Texas! On Friday, 1st September 2023, regional Mexican music fans can look forward to the Los Tigres' exhilarating performance at the Texas Trust CU Theatre! The show is guaranteed to deliver some unforgettable hits, like "Ni Parientes Somos," "La banda Del Carro Rojo," "La Mesa Del Rincon," "La Puerta Negra," and many more! Aside from older hits, fans can also expect plenty of new songs from Los Tigres' latest album La Reunión! If you're a fan of incredible regional Mexican music, this is your chance to see one of the most adored Norteño bands of all time! Hurry and score tickets to catch Los Tigres Del Norte at the Texas Trust CU Theatre !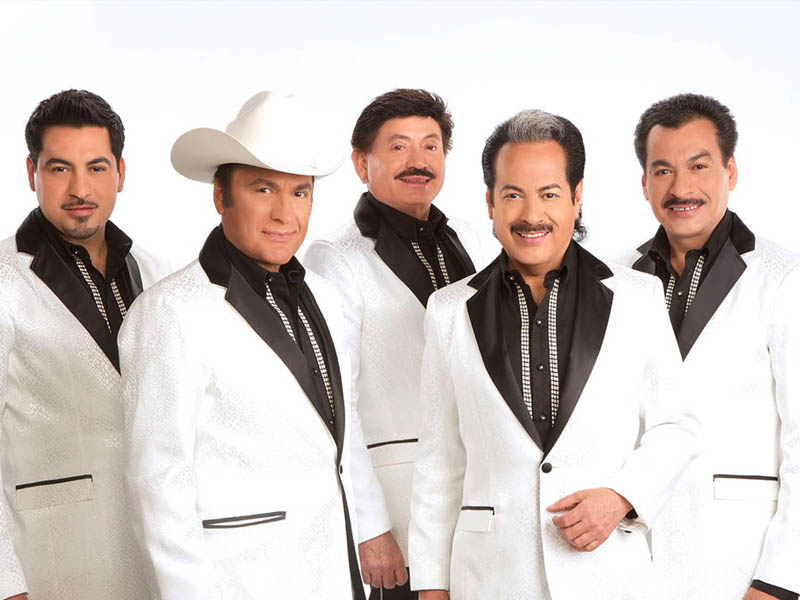 One could say that Los Tigres del Norte is one of Mexico's most valuable musical exports. The band comprises Sinaloa-born musicians Jorge Hernandez and his brothers and cousins, Hernan Hernandez, Eduardo Hernandez, Luis Hernandez, and Oscar Lara. The band moved to San Jose and began recording music. They were later sponsored by Dsicos Fama, a record company owned by Art Walker. At the beginning of their career, Los Tigres found acclaim in their community. Gaining local fame, the sensational group decided to cover a song titled "Contrabando y tradición" (Contraband and Betrayal). The song, written about two lovers who happen to be drug runners, became an instant hit. The story of "Contrabando y tradición" later inspired numerous films and became a staple among Spanish music listeners.
Los Tigres are not just about delivering regional music to their listeners. The group focused heavily on messages delivered through their lyrics. Many of their themes include real-life scenarios like love, politics, and struggling to survive. In fact, Los Tigres' music is so impactful that some songs have been banned in Mexico. For example, their single, "Los Voz del Pueblo (The Voice of the People)," speaks of issues affecting the Latin community, such as gun violence, cash bail, and immigration.
Since emerging in 1968, Los Tigres del Norte has released 50 studio albums, including their latest effort, La Reunión. The group's phenomenal success has resulted in over 40 million albums sold worldwide and numerous accolades. The band's five-decade career has resulted in seven Grammy Awards and six Latin Grammy Awards. In fact, they are the only Mexican group to gain such achievement. The band received their first Grammy nomination in 1987 when their album El Otro Mexico was nominated for Best Mexican/Mexican-American Album. The following year, their follow-up record, Gracias!…America…Sin Fronteras won the award. Meanwhile, Los Tigres is also the first band in history to gain a star on the Hollywood Walk of Fame.
Apart from music, Los Tigres has also released 40 films. Their latest film, Los Tigres del Norte at Folsom Prison, is a documentary film that shows behind-the-scenes footage from their concert in Folson State Prison in Mexico. Los Tigres del Norte at Folsom Prison was released through Netflix in 2019.
Grab tickets now to see Los Tigres del Norte light up the Texas Trust CU Theatre on Friday, 1st September 2023!