Texas Trust CU Theatre at Grand Prairie
Latin music fans can enjoy incredible Norteño music in Grand Prairie, Texas, this summer! Los Dos Carnales, regarded as one of Mexico's most revered Regional music bands, is coming to town for a long-awaited show! On Saturday, 24th June 2023, the Quezada brothers, along with their notable band members, will deliver their critically-acclaimed setlist packed with several hits, such as "Cabron Y Vago," "El Envidioso," "Vida Ventajosa," and "Se Me Solto El Hocico," among others! If you're a fan of the Norteño genre, Los Dos Carnales is guaranteed to have you singing and dancing all night to their incredible music! Apart from their greatest hits, the celebrated quintet will showcase new songs, including their latest release, "Me Quede Esperando." With the influx of Norteño bands coming to Texas this summer, Los Dos Carnales set themselves apart from modern music infusions by staying true to the traditional sound and delivering whimsical romanticos and corridos. Catch Los Dos Carnales this summer as they light up the Texas Trust CU Theatre! Hurry and score your tickets now!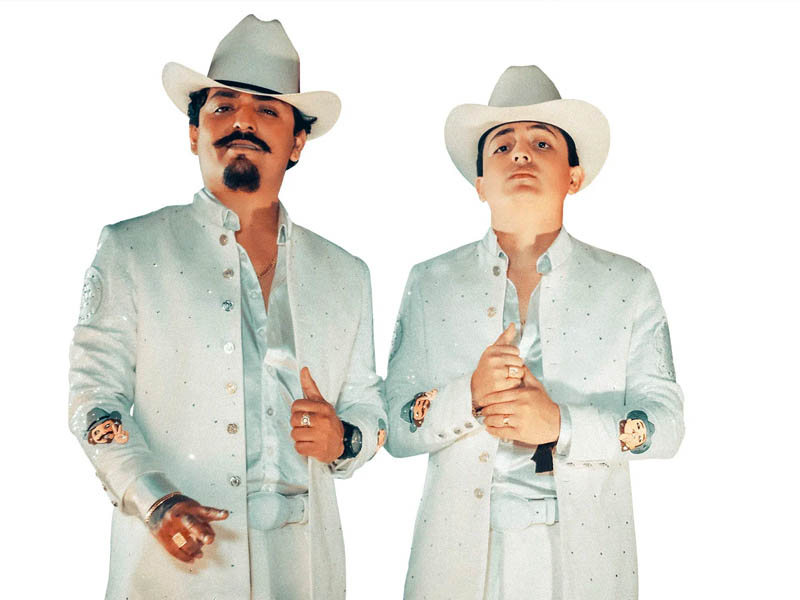 Los Dos Carnales is a norteño band that emerged from San Pedro (Coahuila), México. Formed by brothers Imanol and Poncho Quezada, the band later recruited members bassist Armando Hernández and drummer Kevin Montemayor. They scored their first gig in 2015 when they opened for La Trakalosa de Monterrey in Coahuila. The band performed at local parties and bars in their hometown for the next three years. In 2018, they dropped their debut album, Te Lo Dije. The album featured several notable singles, like "Le Hace Fata un Beso," "Imperio Beltran Leyva," and more. The album also features the title track, a collaboration single with Luciano Diaz.
The following year, Los Dos Carnales began to gain some success upon releasing their single, "Vida Ventajosa." They continued their viral streak with several more hits, such as "El Envidioso," "El corrido del Fantasma," "Cabrón y Vago," and "Al Estilo Rancherón." The band also released the critically-acclaimed EP, Dio Vuelta la Moneda, which spawned the famous single "El Corrido de El Fantasma." The song opened a lot of doors for Los Dos Carnales. After releasing the single, the band appeared in countless concerts and was invited to collaborate on several hits.
After the success of their EP, the band released several hit singles, including the prevalent Norteño staple, "Vida Ventajosa." The song, spawned by their 2019 album, Somos Arrieros, garnered over 150 million listens across streaming platforms. That same year, the band released their first live album, En vivo desde las cañas.
In 2020, the band came out with singles "Moños Negros" and "El Envidioso." The latter amassed over 200,000 streams across digital platforms on the same day of its release. That same year, they also released EPs, Corridos Con Olor a Monte, Los Reos de Tamaulipas, and more. 2020 was a busy year for the band, with several EPs and a live album. They also dropped two studio efforts, Corridos y Más Corridos, and Al Estilo Rancherón. The album spawned several iconic hits, such as "Plama and San Felipe," "El Gallo Pobre," "Desde Hoy," and "Al Estilo Rancherón (with El Fantasma)."
This 2023, the band dropped their most recent hit, "Me Quede Esperadno." The song was accompanied by several other single releases, " Sigo En Prision," "Ranchero de Mas," "Costumbres," and "Se Me Solto El Hocico."
Catch Los Dos Carnales this summer by scoring tickets now to their show at the Texas Trust CU Theatre!