Texas Trust CU Theatre | Grand Prairie, Texas
No one can tame this sexy beast! He's at it again, all set to unleash his retro-rockin' sound with his signature written all over it. Brace yourselves and get ready to roar with the one and only Lenny Kravitz! He's your all-time, one-man show who's bound to shake things up at the Verizon Theatre at Grand Prairie on Saturday 14th September 2019. Word gets around fast so better get a grip on this hot ticket before it runs out. Make a fast click on that 'buy tickets' button now!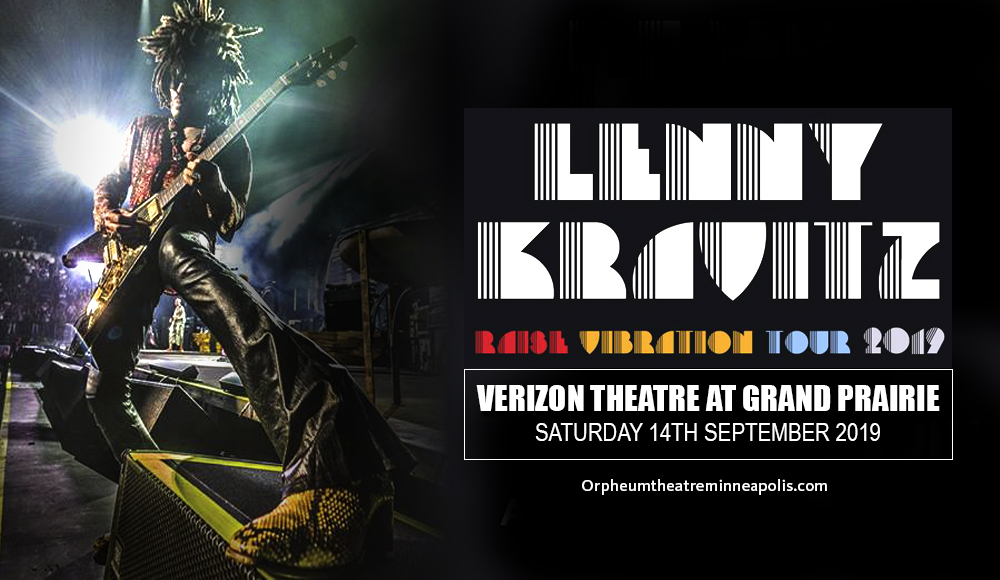 Lenny Kravitz goes beast mode once again. Once he hits the live stage, the crowd instantaneously goes wild. Challenged by feedback from record labels telling him his music was not "black enough" or "white enough", Lenny Kravitz chose to go and do things his own way by standing ground on his "retro" style (for lack of a better term) that "incorporates elements of rock, blues, soul, R&B, funk, jazz, reggae, hard rock, psychedelic, pop, folk, and ballads" (source: Wikipedia). And with that, he is literally a one-man show who does lead and all backing vocals and plays all the instruments for his recordings. The result? He not only churned-out top-charting hits like "Again", "Fly Away", "Rock and Roll Is Dead", ""Dig In", "Are You Gonna Go My Way", "It Ain't Over Til It's Over", and many more… but he snatched the "Grammy Award for Best Male Rock Vocal Performance four years in a row. He holds this record-breaking feat of having the most wins in said category, and an all-time record for most consecutive wins in one category by a male artist. And as if these were not enough, Kravitz ranked number 93 on VH1's 100 Greatest Artists of Hard Rock; along with scooping up awards and nominations from the American Music Awards, MTV Video Music Awards, Radio Music Awards, Brit Awards, and Blockbuster Entertainment Awards.
And did we just mention that he is considered one of the sexiest men alive? A must-see! Time to book those tickets now!