Texas Trust CU Theatre | Grand Prairie, Texas
Authentic Tejano music from two of the most important acts in Latin music will welcome Texan fans this Friday, June 2, as the iconic band La Mafia and the Mexican superstar Alicia Villarreal bring their timeless melodies and infectious rhythms to the Texas Trust CU Theatre. If you want a good time, you must secure your tickets early because La Mafia's signature mix of traditional Mexican music, pop, and rock and Alicia Villarreal's powerful voice will excite your Friday evening. Brace yourselves for electrifying performances from these two Latin icons, who will take you on a musical journey through hit songs that celebrate the richness of Latin music. Save time in purchasing your tickets. Reserve yours here by hitting the "Get Tickets" link. This will be a Friday night you and your friends will surely remember forever, so be ready with your dancing boots because this is not only a concert but a party! ¡A bailar y cantar con La Mafia y Alicia Villarreal!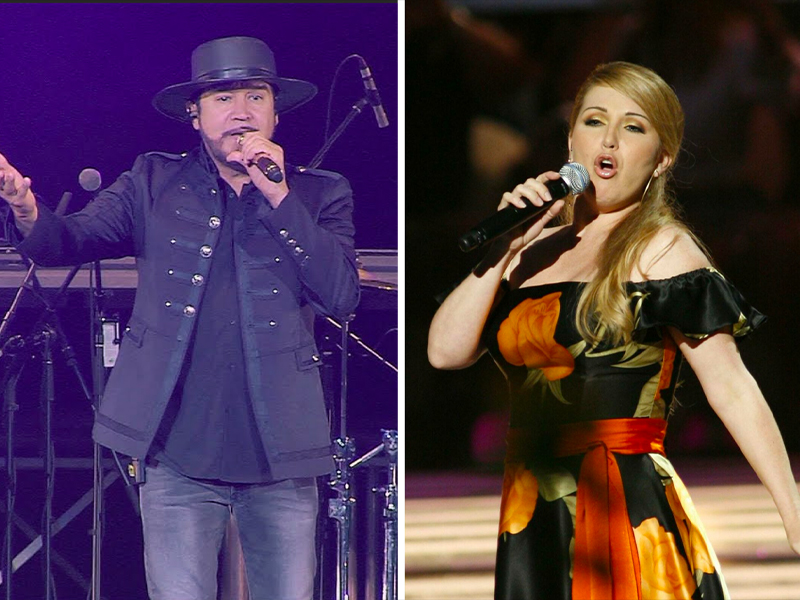 Known as one of the most popular and Bes-selling Tejano acts of all time, La Mafia has been trailblazing the Tejano and Grupero genres for decades now. With over 30 albums and several compilations under their belt, the band is undoubtedly one of the sought-after Latin acts in the world. Since their inception at the dawn of the 1980s, La Mafia has taken their spot in the Latin music scene through their unique sound, which is characterized by a blend of traditional Mexican music with pop, rock, and cumbia. Songs like "Me Estoy Enamorando," "Un Millón de Rosas," and "Vida" put the band at the top of the charts. The band sold millions of albums and received countless awards and nominations, influencing Grammys, Latin Grammys, and multiple Tejano Music Awards.
Over the years, members of the band have come and gone. Little did the original founders, Oscar De La Rosa and Armando Lichtenberger Jr., know that the band they formed would not only continue their legacy but would influence the next generation of artists. This does not come as a surprise, as the band is known for their high-energy performance during live shows. And Texas fans will again witness these high-energy performances this June 2, Friday, because the Grammy award-winning band will perform at the famous Texas Trust CU Theatre. They will be joined by the Mexican star Alicia Villarreal.
Villarreal is a Grammy-nominated singer-songwriter who first gained popularity as the vocalist of the famous band Grupo Limite. Her career significantly took off after she went solo in 2001. Known for her heartwarming ballad and vibrant rhythms, Alicia has cemented her name in the Latin music industry through unforgettable chart-topping hits, including "Te Quedó Grande la Yegua," "Insensible a Ti," "Soy Tu Mujer," and "Si Una Vez," among many others. She gained awards and nominations from the Grammy Awards, Latin Grammy Awards, Billboard Latin Music Awards, and other Mexican national and regional awards.
With these two iconic acts teaming up this June 2 at the Texas Trust CU Theatre, Latin music fans are sure to have a good time. If you are one of these enthusiastic fans, this is your chance to see La Mafia and Alicia Villarreal on one stage. Well, tickets won't magically drop on your lap. You must hit the "Get Ticket" links to purchase tickets now!