Texas Trust CU Theatre | Grand Prairie, Texas
The year 2022 is coming to a close, and as people begin their holiday preparations, entertainment lovers gather together in many of the year-ending events. On this occasion, the Texas Trust CU Theatre presents a phenomenal comedy show featuring Mexico's top female comedian La India Yuridia! On Friday, 16th December 2022, La India Yuridia will deliver her latest stand-up act, as well as her hilarious impersonations and fresh jokes! If you're a Latin stand-up comedy fan, there's no better way to enjoy the last month of 2022 than attending an incredibly humor-filled event! So grab your tickets now and see La India Yuridia conquer the Texas Trust CU Theatre on 16th December!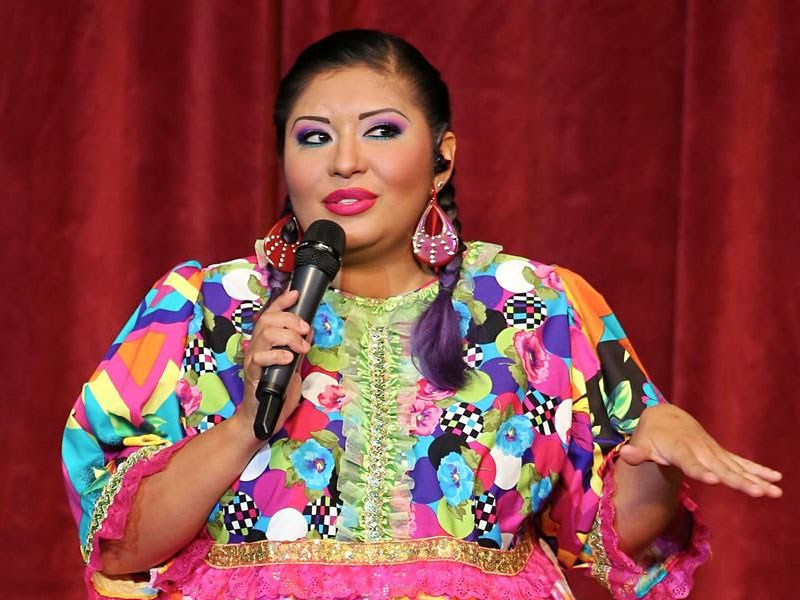 Yuridia Ruiz Castro, also known as La India Yuridia, founded her alter ego after successfully impersonating the popular TV and film character La India Maria. The 39-year-old Youtuber and comedian began her career after completing her studies at the Nation Association of Actors (ANDA). As part of her act, she created various characters and experimented with different personalities until she finally created La India Yuridia.
Hailing from Monterrey, Mexico, Castro has a knack for delivering humorous lectures. She consistently uploads her stand-up sets on her Youtube channel named, Yuridia, The Mexican Native Stand-Up Comedian. In a span of nine years since the channel was created, Castro has amassed more than 640 million views and garnered almost three million subscribers. Apart from her cult following online, Castro has the ability to pull in crowds all over the country and other Latin countries. Moreover, she successfully completed her 2018 and 2019 tours titled Hagan lo que quieran (Do What You Want) in 2018 and Esto es lo que hay (This is What It Is). This winter, she is set to wow U.S. fans with her 2022 stand-up featuring all-new material.
Castro's act may seem silly, but the comedian tackles topics such as feminism, women's liberation, childbirth, housework, and marriage in a light and hilarious manner. She also loves to find humor in typical machismo attitudes. Ultimately, Castro always ends her sessions by promoting self-respect and women empowerment – much like the character of La India Maria, who overcomes turmoils caused by racial discrimination and classism.
Spend your winter in high spirits with a night of unrelenting comedy that's good for the soul. Tickets to see La India Yuridia's show at the Texas Trust CU Theatre are now available!