Texas Trust CU Theatre at Grand Prairie
This winter, Texas' biggest hip-hop and urban contemporary radio station, K104, presents an epic musical showdown in Grand Prairie, Texas! On Friday, 24th February 2023, K104 presents The Big Winter Bash featuring hip-hop stars Kodak Black and Kevin Gates! The sensational event will also celebrate the radio's format with special performances by support acts Big Boogie and Fredo Bang! If you're an avid listener of K104 or simply love hip-hop, this is your chance to score access to The Big Winter Bash featuring hip-hop's hottest performers! Doors will open at 6:30 pm! Hurry and grab your tickets now!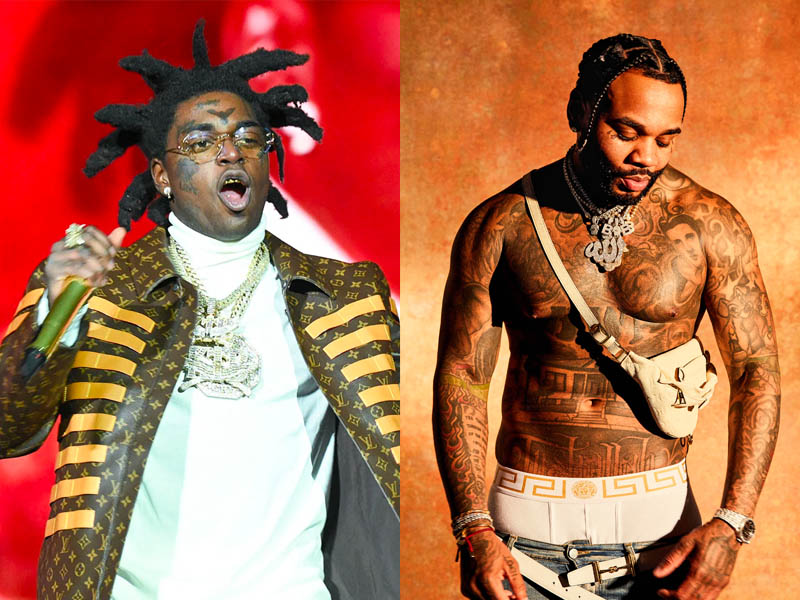 Acclaimed rapper Kodak Black emerged in 2009 as a member of the hip-hop group Brutal Youngnz. At the time, he went with the stage name J-Black. From 2013 to 2015, he released a couple of mixtapes titled Project Baby, Heart of the Projects, and Institution. In 2015, Kodak Black's single, "Skrt," went viral after platinum-selling rapper Drake posted a video of himself dancing to the song. Kodak Black later signed with Atlantic Records and released his debut album, Painting Pictures, in 2017. The platinum-selling album debuted at number 3 on the Billboard 200 and topped the R&B/Hip-Hop charts. After his debut success, Kodak Black continued to release highly-acclaimed subsequent albums, including the chart-topping sophomore effort, Dying to Live. In 2022, Kodak Black released his latest album, Back for Everything, which sold over 500,000 copies in the U.S. and topped the R&B/Hip-Hop charts.
Kodak Black's co-headliner for the Big Winter Bash, Kevin Gates, is also a prolific rapper. His debut album, Islah, peaked at number 2 on the Billboard 200 and topped the U.S. rap charts. The double-platinum-selling album released several massive hits, including multi-platinum-selling singles, "Really Really," "2 Phones," and "Time for That." Two years after his debut album, Gates dropped his sophomore gold record, I'm Him, The album, which spawned "Push It," and the gold single "Facts," sold over 500,000 copies in the U.S. In 2022, Gates dropped his latest studio effort, Khaza, which also performed impressively on the charts.
If you want to see these chart-topping rappers deliver their electrifying sets at the Texas Trust CU Theatre, then score your tickets to K104's Big Winter Bash! Tickets are now up for grabs!