Texas Trust CU Theatre | Grand Prairie, Texas
Inching closer to two decades of lifting His name high through praises sung till the ends of the earth, Kari Jobe is a testament to God's calling for each and every one of His believers. Dropping her self-titled debut LP in 2009, the singer's anthem quickly found itself blessing churches and believers across the globe. This time around, the praise and worship leader continues to hold nights of worship – an escape from the world as believers return home at the altar. Though word of new music is yet to be confirmed following her 2020 LP "The Blessing", she's set to headline a massive summer show at Texas Trust CU Theatre on Saturday, 12th of August 2023. She'll be sharing the stage with Cody Carnes, Leeland, Bryan and Katie Torwalt, and Sean Curran. Known for her healing anthems "Healer", "Forever", "I Am Not Alone", and "The Blessing", this summer night of worship is one to watch out for! Book your tickets now!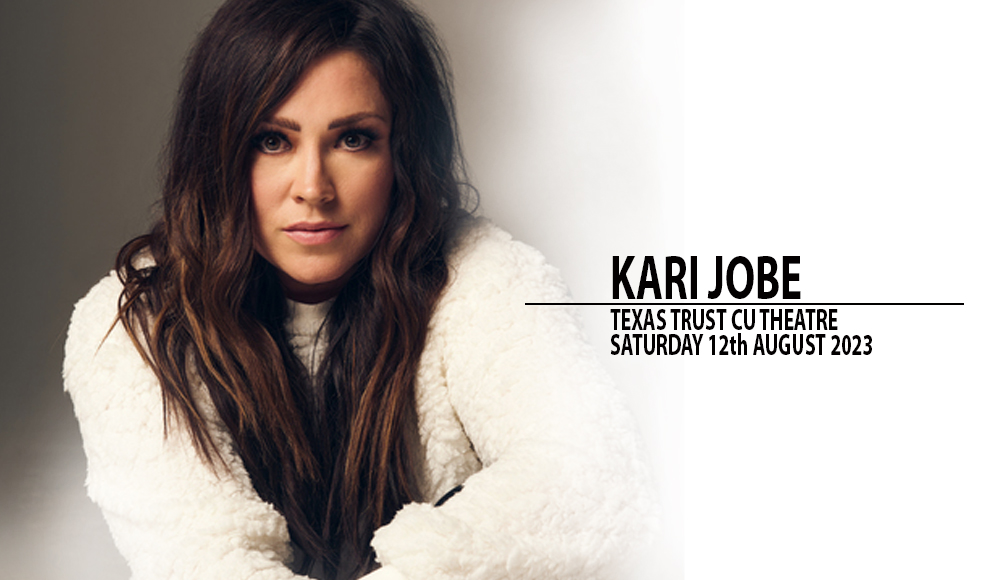 With nearly two decades of leading praise and worship across the world, Kari Jobe just announced a headlining summer show at Texas Trust CU Theatre on August 12th. Joined by Cody Carnes, Leeland, Bryan and Katie Torwalt, and Sean Curran, believers are in for a night of powerful praise hits from the industry's best igniters of faith, hope, and love.
Indeed as Kari Jobe sings, 'forever He is glorified, forever He is lifted high, her mission of exalting praise to the King remains steadfast, unfailing to deliver nights of worship that strike the heart. It's not about her, nor the crowd, but it's all about Jesus. As believers come to the altar at this year's massive worship night, only Jesus' love remains at the center of it all.
Releasing her debut LP in 2009, Kari Jobe dropped a slew of hit singles and records that remain to be church favorites and go-to tracks whenever one is in need of praises to help bless any atmosphere.
"Worship changes the atmosphere," the singer shared with The Christian Post. "and in a time where it seems that people are being really influenced by opinions and other atmospheres, worship reminds us of the power and the presence of God, and the hope and healing we find in His presence,"
Though everyone goes through rough patches and challenging times, Kari Jobe shares how faith helped her find peace and security amidst whatever storms one might go through. "There's truly no other place to go for peace," the singer told The Christian Post, asked about how she avoids excessively being affected by the cares of the world. "I find that it drives me to Jesus even more because everything else feels so overwhelming and heavy."
Peace amidst the world's waves of challenges and temptation, there's truly no other place for peace but Jesus. Made in His image and likeness, each and every one of us is called to share life's blessings. No matter what storms come our way, we find rest and shelter in His heart. As Kari Jobe heads to the stage to sing His praises high, believers are invited to share this moment of Faith, Hope, and Love together under one roof.
Kari Jobe's hits and church-favorite hymns include "Healer", "We Are", "Steady My Heart", "I Am Not Alone", "The Garden", "The Blessing" with Elevation Worship and Cody Carnes, "First Love", and "Forever".
Come and find rest amidst summer's heat at a special night of worship led by Kari Jobe at Texas Trust CU Theatre on August 12th. Share a night of worship right at the altar with believers from all walks of life. Book your tickets now!
"For where two or three are gathered together in my name, I am there among them" Matthew – 18:20