Texas Trust CU Theatre | Grand Prairie, Texas
Josh Turner will definitely be Your Man this Friday, October 20, as his rich, warm, and velvety voice envelops the Texas Trust CU Theatre for another epic country music concert. The country hitmaker will bring the excitement and nostalgia of his "Long Black Train 20th Anniversary Tour" to the Lone Star State. The successful debut single of the Grammy-nominated country singer is turning 20 this year, and we are all invited to celebrate this milestone. Come to the famous Texas venue and see Turner perform the iconic songs from the album, such as "You Don't Mess Around Me Jim," "Long Black Train," "In My Dreams," "The Good Woman Bad," and many others. Get your tickets today and prepare to immerse yourself in a concert filled with nostalgia, music, and good times. Let the unmistakable voice of the one and only Josh Turner turn in the heat on this memorable Friday night. Click the "Get Tickets" link to secure your tickets now.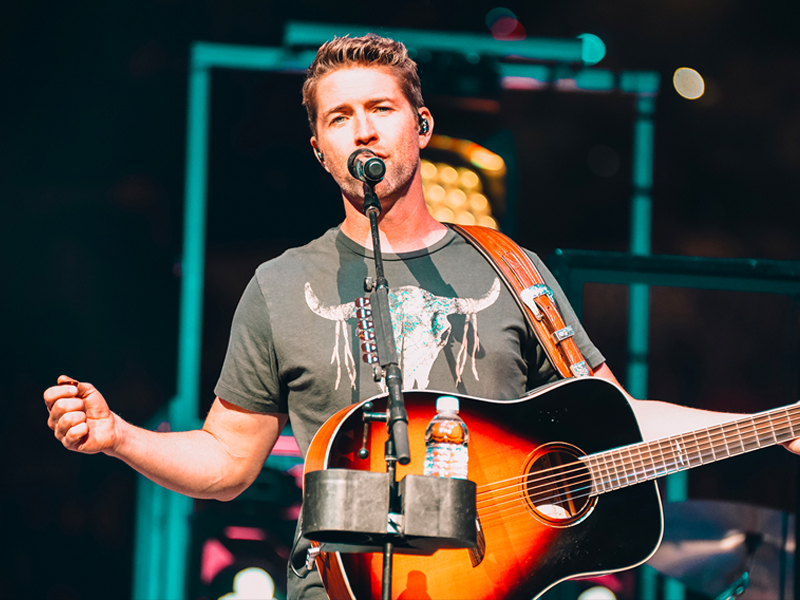 Josh Turner is a country traditionalist whose works extend to gospel music. He is known for his deep voice, a bass reminiscent of Johnny Cash's sound. His style incorporates modern mixes to a generally traditional approach to his music. Even with many country artists leaning towards popular subgenres like arena and bro-country, he stays true to his established approach to country music. This faithfulness has kept him afloat for many years among the big names in the country music scene, leading to his subsequent big break in the latter part of his career.
Joshua Otis Turner came of age in Hannah, South Carolina. The area is heavily religious, which was why his love for music sprung inside the church. While in high school, a vocal cord lesion led to him stopping performing for a year. However, the predicament also brought him benefits, including thorough classical training in his voice.
In 2001, the young and aspiring musician got one of the most significant opportunities a country artist will ever get, and that is performing on the Grand Ole Opry. He debuted his song "Long Black Train" on the tuned-in radio broadcast. The album, similarly named after his debut single, came out in 2003. It was a considerable success, with him receiving a gold certification. "Your Man," his second album, went public in 2006. It was a huge success, with its title track becoming one of the most-played country songs of the 2000s. "Would You Go with Me," the album's second single, would follow the footsteps of the first one, reaching the charts for several weeks. In 2007, he gained the privilege of being inducted as a member of the Grand Ole Opry, becoming the second youngest inductee after Carrie Underwood. That same year, "Everything Is Fine" was released. The album's "Firecracker" became his third top-ten single ever released. In 2012, his fifth album, "Punching Bag," gained him more success. He first bagged a Billboard number one country song of the year on this album with the single "Time is Love." "Deep South," his sixth album, maintained his spot at the top. He topped the US Top Country Albums Chart for the third time with this album. After years of country success, Turner decided to expand to gospel. His seventh album, "I Serve a Savior," was mainly gospel.
In the 2020s, he released two more albums; "Country State of Mind," and "King Size Manager." Both were highly praised, and he continued his influence into the new decade.
The legendary country traditionalist will perform at the Texas Trust CU Theatre on Friday, October 20. Get tickets now!