Texas Trust CU Theatre | Grand Prairie, Texas
When it comes to today's Tejano and Norteo music scenes, nobody does it better than the band Intocable. It's not surprising that their shows are so successful given that they've been doing it for over 25 years. You can see these guys in all their glory on November 18, 2023, at the Texas Trust CU Theatre and enjoy some of the venue's finest perks, too. The band's ability to seamlessly combine Tejano conjunto, Norteo folk rhythms, pop balladry, and rock has resulted in significantly faster ticket sales than anticipated, so don't delay in grabbing yours. Do it right now.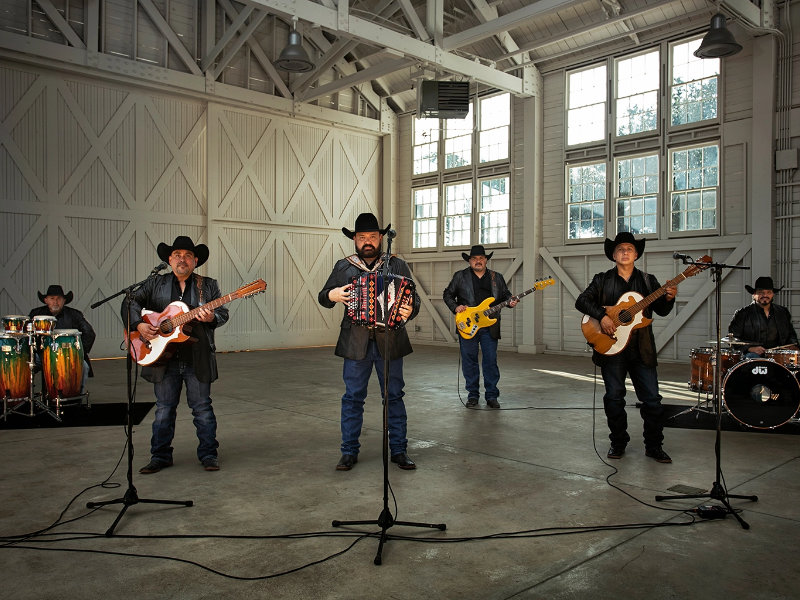 Ricky Muoz (lead vocals, accordion), Rene Martnez (drums, chorus), Sergio Serna (percussion), Johnny Lee Rosas (second vocals, bajo sexto), Alejandro "Ale" Gulmar (bass guitar), and Felix "Felix" Salinas (bass guitar) make up the band's members (bass) and they really know how to control each instrument with such finesses that the crowds can't help but go crazy for their music.
Friends since they were teenagers in Zapata, Texas, Ricky Muoz and René Martnez wanted to make it big as musicians. Long hours of effort paid off, and the desired result was attained. Chart-topping singles like "Robarte un Beso," "Promet," "Te Amo (Para Siempre)," "Culpable Fui," and "Culpable Soy," as well as fan favorites like "Dame Un Besito," "Eres Mi Droga," "Enséame a Olvidarte," and "Suena," remain Intocable's most alluring songs to fans in the US and Mexico.
If you want to see one of the best shows of the year, you need to get your tickets now. To purchase tickets, click the "Get Tickets" button; however, you'll need to move quickly because supplies are limited. Take immediate action!