Texas Trust CU Theatre | Grand Prairie, Texas
Country music's Honky Tonk Man will certainly turn Texas Trust CU Theatre into a haven of authentic country music this October 13 as another country music legend takes center stage in the iconic Texas venue. Be ready to sport your Guitars, Cadillacs, and best dancing moves as you head to the concert of the one and only Dwight Yoakam. Catch the Nashville Songwriters Hall of Fame recipient in a night of hillbilly country music that will make you sing and dance in excitement. Join other country lovers as you sing along to Dwight's iconic songs, such as "Guitars, Cadillacs," "A Thousand Miles for Nowhere," "I Sang Dixie," "Ain't That Lonely Yet," and many others. Whether you have been a fan since the 80s or just discovered Yoakam's incredible music, this show is definitely for you. Don't miss this chance to see him live! Grab your tickets now!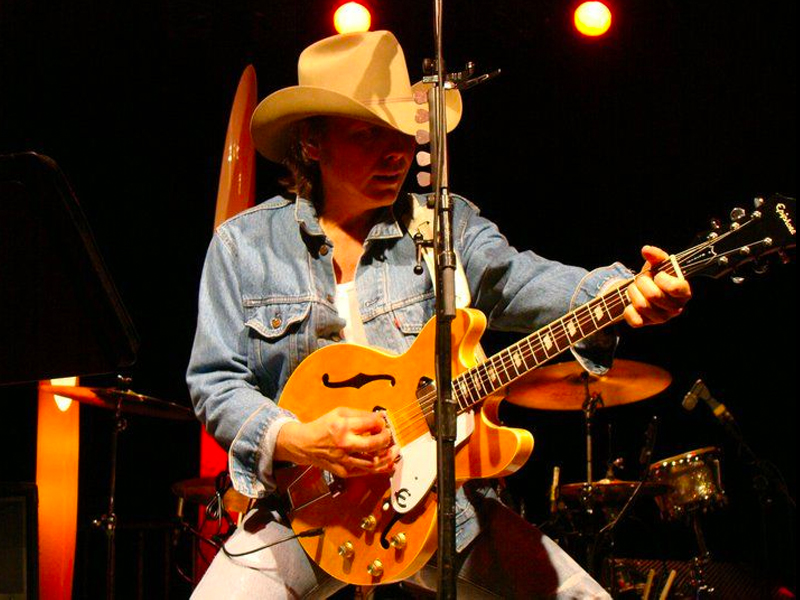 As a country superstar who remained relevant after years of making memorable music, Dwight Yoakam certainly has helped shape country music. His adventurous take on the genre characterized by his brand of hip honky tonk music was not considered marketable during the 80s. But despite the dominance of pop "urban cowboy" during that era, Yoakam sported his music with pride –– much to the delight of many fans who regarded his songs as a breath of fresh air. As a result, he gained a great deal of following worldwide, which helped him propel to international stardom. He was also able to bring rock audiences closer to country music by bringing his authentic, honky-tonk revivalism to a broader audience.
Over the years, Yoakam proved that his music deserves a place in the country music scene by producing one hit after another. Five of his multiplatinum albums topped Billboard's Country Albums chart, and 14 others reached the Top 10 spot. He is known for hits like "You're the One," "Turn It On, Turn It Up, Turn Me Loose," "A Thousand Miles From Nowhere," "Guitars, Cadillacs," "Second Hand Heart," "Honky Tonk Man," and many others. With 2 Grammy wins, 18 nominations, 12 gold albums, and 9 platinum/multiplatinum albums, Dwight Yoakam is indeed on top of his game. He's someone who needs no introduction.
Despite being 65 years old, Dwight Yoakam still exudes the same country superstar aura of his late 1980s career. Throughout his nearly four decades in the business, he has maintained a stripped-down approach to traditional honky tonk and Bakersfield country music. Thus, many dedicated roots rock and rock & roll fans still patronize his music. After all, his music became a part of his fans' lives. Whether you are one of these loyal fans or one of those who just discovered his music, you should attend his concert this October at the Texas Trust CU Theatre. Get your tickets here by clicking the link on this site.