Texas Trust CU Theatre | Grand Prairie, Texas
Looking for a show that your kids will surely say YES to? Look no more as the highly-anticipated "Disney Junior Live On Tour: Costume Palooza" will return this year to give kids of all ages a unique Disney experience. Come to Texas Trust CU Theatre this November 12 for a fun-filled show featuring Mickey, Minnie, Goofy, Doc McStuffins, the Puppy Dog Pals, and Bo from "Firebuds." If you and your kids enjoyed the show's Texas stop last year, you would enjoy this year's show even better because the cast will be joined for the first time by the superhero kittens from the new series "SuperKitties." Don't miss out on this incredible opportunity to bond with your family through singing, dancing, stage acrobatics, special effects, and many other fantastic spectacles that only a Disney show could offer. So click on the "Get Tickets" link and choose the best seats in the venue. See you there!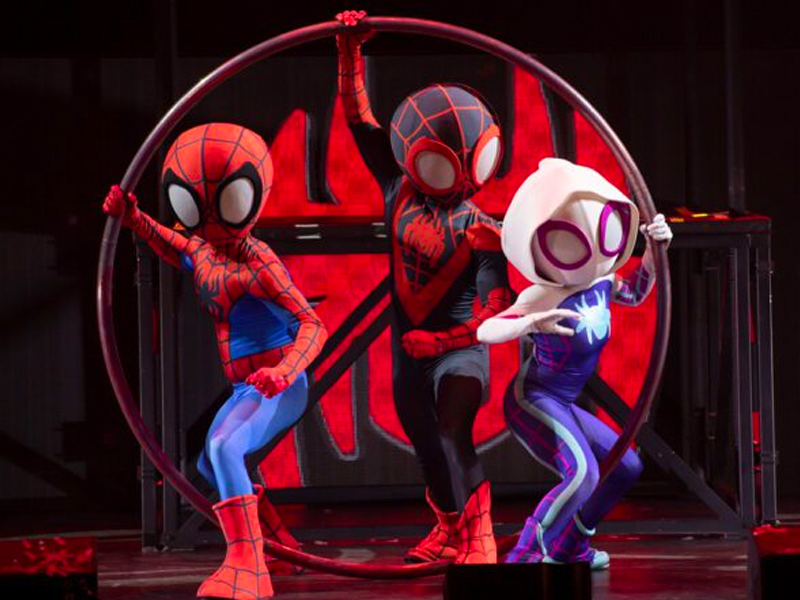 Disney Junior Live is a long-standing live-performance caravan launched on March 4, 2011, and catered to children two to seven years old. The company is ancillary to the American television network Disney Junior and includes characters and stories in the family-friendly channel. The live show attraction has entertained numerous cities featuring puppets and performers giving life to characters of Disney Junior's popular TV programs.
The entertainment channel consists of first-run television series, films, and select other third-party programs. Rebranded in 2011, the channel used to be Playhouse Disney in Disney Channel for about 14 years. Much to the delight of viewers, they added more characters and stories by 2013. Doc McStuffins and Sofia the First were the first of the many exciting fan-favorite additions to the family. Many of the earliest characters and on-brand personalities were drawn from the mind of the late Walt Disney. Disney traveled across Europe, researching art, and returned with a handful of inspirational pieces from German artist Heinrich Kley. His idea for the brand and design of the "Happiest Place on Earth" real-life attraction is drawn from European escapades and the magnificent southwest Bavaria's Neuschwanstein Castle. Disney's love and devotion to drawing manifested in his want to create not just smiles and beautiful pieces of work but a powerful visual narrative and an impactful sense of storytelling on screen for generations to come.
The live show is geared towards Disney Junior's most beloved super fans and offers an immersive, interactive concert experience directed by Amy Tinkham and produced by Jonathan Shank. New songs and dance routines with a spectacular showcase of stage talent are a promise they'll keep. From the amazing talents of renowned acrobatic director John Brady, 3D special effects and acrobatics with cirque-style performances, including incredible trampoline routines, are ready for your eyes only!
Disney Junior Live On Tour: Costume Palooza will be embarking on more than 60 North American cities and will be at the Texas Trust CU Theatre on November 12th. The three-time Pollstar nominated tour is back on the road with jam-packed surprises and fun; expect your beloved characters, old and new, to join fans of every age to world-class performances and more! Bring your family and friends for a memorable, exciting experience that will surely make your 2023!