Texas Trust CU Theatre | Grand Prairie, Texas
A hearty chuckle and a night to remember is just around the corner. Here comes Dane Cook. Master of mirth all set to light up the Texas Trust CU Theatre with his comedy prowess on Thursday, October 26th, 2023. Originating from the humble roots of stand-up, Cook's evolved into a laughter factory. His unique comedic voice resonates globally. He's not just a comedian he's a storyteller extraordinaire.
Think back to iconic routines like Harmful If Swallowed and Retaliation. Routines that elevated him into the comedic stratosphere. The double-platinum success of his album, Retaliation, stands as evidence of his ability to set audiences' funny bones tingling.
This is no ordinary evening, it's a Cook specialty, where every tale spun is a guaranteed ticket to splitsville. An experience that's bound to leave you clutching your sides in laughter awaits. So, what are you waiting for? Grab your tickets now, and prepare to have your ribs tickled by Dane Cook's humorous storytelling on October 26th, 2023.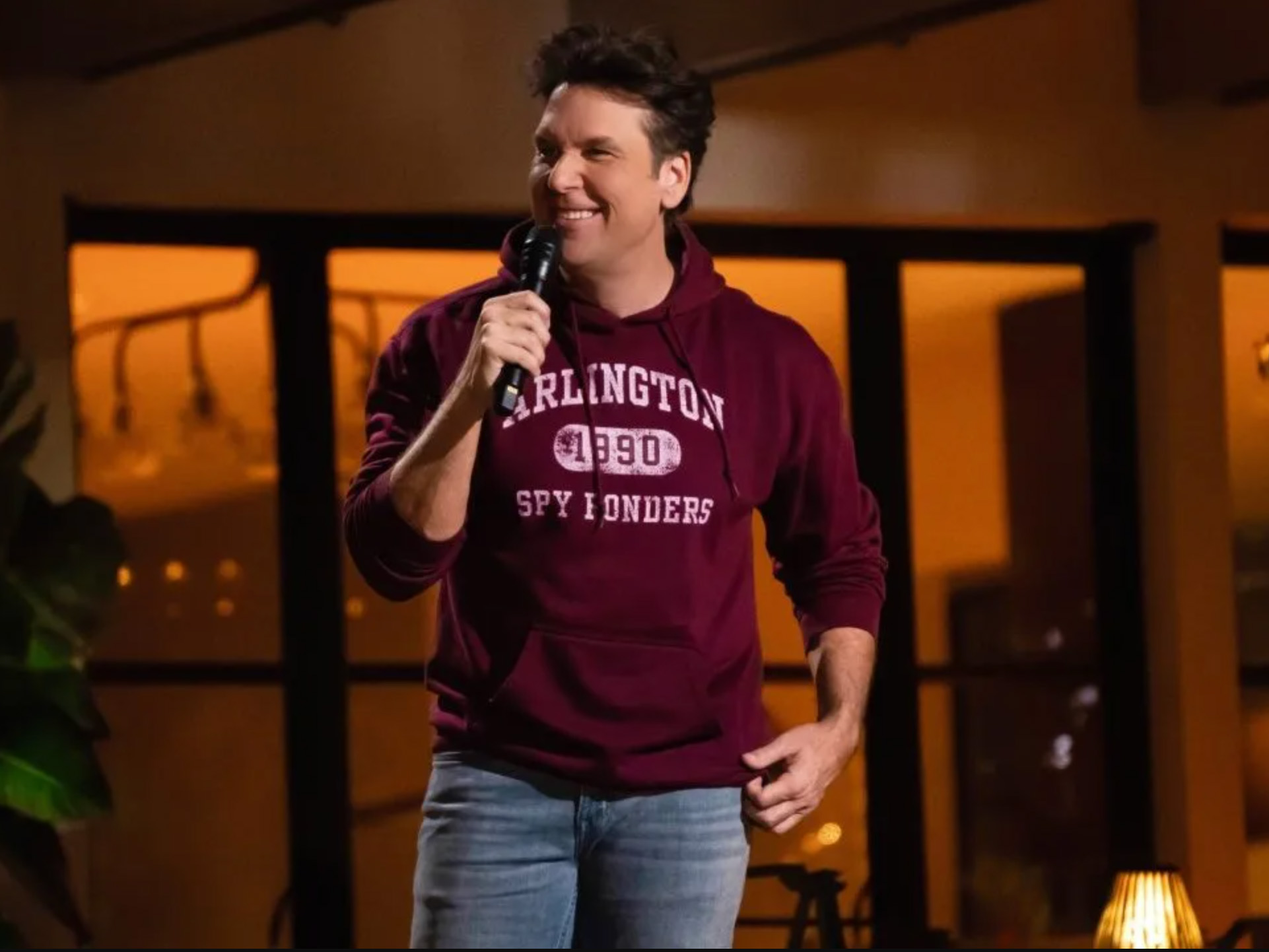 Thursday, October 26th, 2023. Mark your calendar for a night that guarantees uproarious laughter at the Texas Trust CU Theatre. That's the day Dane Cook, the celebrated comedian, takes the stage. This Boston native climbed the comedic ladder with relentless dedication, his sharp wit and mesmerizing storytelling captivating audiences around the world. His rise to fame wasn't overnight, but he's now comfortably perched at the top, his brand of humor resonating globally. Brace yourself for an evening filled with chuckles, chortles, and downright belly laughs!
Dane Cook's comedic journey, nurtured in the heart of New York's stand-up scene, has been nothing short of phenomenal. Known for his energetic stage presence and unrivaled ability to weave intricate, hilarious stories, Cook has charted his own path in the realm of comedy. His groundbreaking routines, including Harmful If Swallowed and Retaliation, have become legendary within comedic circles, celebrated for their unique mix of observational humor and personal anecdotes.
Texas Trust CU Theatre, renowned for its intimate atmosphere and top-notch acoustics, offers the perfect setting for Cook's animated performance. Amid the theatre's comfortable surroundings, fans can expect an unforgettable night of comedy that will have them holding their sides in relentless laughter.
Cook's impressively successful career has garnered both commercial and critical acclaim. His album, Retaliation, went double platinum, making him the first comedian to reach the top four of Billboard's charts since 1978, an impressive accomplishment to be sure. Coupled with multiple sold-out arenas, appearances in feature films, and a dedicated global fan base, Cook's comedic prowess is undeniable.
Don't miss out on this golden opportunity to witness Dane Cook's comedic mastery firsthand. Secure your tickets now and gear up for a night brimming with laughter, unforgettable jokes, and superb comedic timing. Join us at Texas Trust CU Theatre on the evening of Thursday, October 26th, 2023, for an epic comedic expedition that promises to tickle your funny bone and leave you gasping for breath. as you listen to the incredible storytelling of Dane Cook. Prepare to be thoroughly entertained by the infectious humor and remarkable comedic skill of Dane Cook as he orchestrates a night of comedy that will live long in your memory even after the show ends.