Texas Trust CU Theatre | Grand Prairie, Texas
Are you ready to sing songs for Christ in a praise and worship concert that will uplift your spirits? Well, you wouldn't have clicked this link if you weren't looking for a place to get tickets for one of the highly-anticipated concerts this year. You are in the right place because you can reserve tickets to Casting Crowns concert at the Texas Trust CU Theatre this October 5. As part of the iconic Christian band's 20th anniversary, this concert will be packed with believers like you who long for quality music that will invoke praise and love for the Almighty. If you missed Casting Crowns' sold-out concert in Texas earlier this year, this is your chance to see the famous band. Don't miss the opportunity to sing along to songs like "Nobody," "Who Am I," "Praise You in This Storm," and many others. Ignite your love for the Lord through uplifting songs that will make you feel the overwhelming love of the Almighty. Get your tickets now.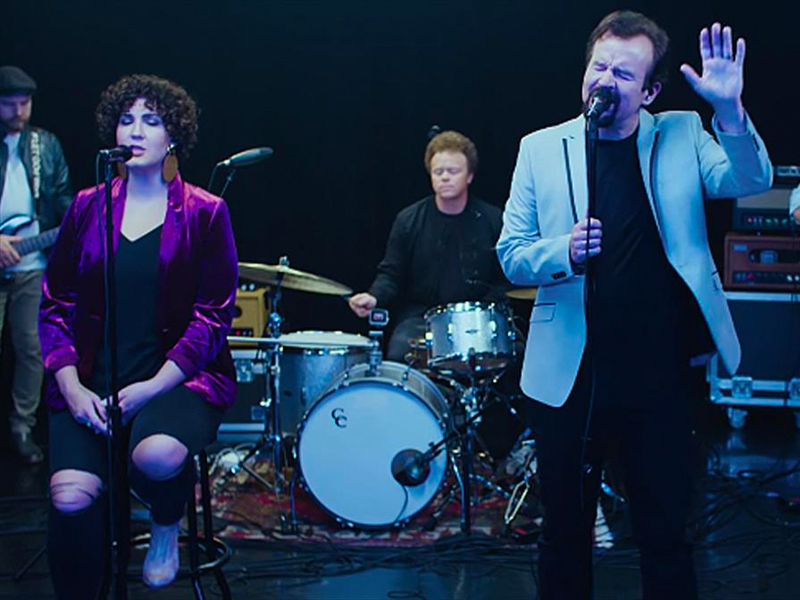 Perhaps one of the most successful Christian bands, Casting Crowns is now celebrating their 20th year in the business. For other artists, this might mean two decades of creating hits. Still, for the Florida contemporary Christian rock band, it is a celebration of making inspirational music that leads listeners to continually grow their faith in the Lord. With over 10 million records sold worldwide and a number of awards and nominations under their belt, Casting Crowns is truly a formidable force in the Christian music scene.
The band may be selling out arenas and breaking records now; however, their humble beginnings remind us of how they started as a simple worship group in 1999. Mark Hall, a youth pastor and singer-songwriter, founded a band with a group of college students who shared a desire to worship together. This desire for worship through music led the group to be signed to a record label. Their self-titled album, released in 2003, was a massive success in the Christian market, earning platinum certification. The track "Lifesong," released in 2005, was a commercial breakthrough, reaching number nine on the Billboard Hot 100. Their 2007 album, "The Altar and the Door," debuted at number two on the Billboard Album chart and also achieved great success. The album's track "East to West" topped the Christian music charts for a significant period. All seven subsequent albums were as successful as their debut.
In their 20+ years career, the band has won four American Music Awards, two Billboard Music Awards, seventeen Dove Awards, and one Grammy. Truly a feat that other Christian artists are yet to achieve. This year, the Grammy-winning multi-platinum group will embark on a special tour in the US and Canada. Dubbed "Casting Crowns 20th Anniversary Tour: A Live Symphony Experience," the string of shows will feature a live orchestra. The tour, presented by Compassion International, will kick off on September 28 in Albany, New York, and will be stopping at some of the major venues in the country, including Texas Trust CU Theatre on October 5. If you are from the Lone Star State, this is your chance to see the one and only Casting Crowns this fall. Tickets are now on sale, and you can get yours here by hitting the "Get Tickets" link.