Texas Trust CU Theatre | Grand Prairie, Texas
Get ready to enjoy plenty of laughs this October because the celebrated Spanish clown is coming to town! The Tiktok famous clown from Mexico, Brincos Dieras, is coming to North America for his highly-anticipated 2023 tour! On this run, the celebrated comedian will cover several major cities, which includes a coveted stop in Grand Prairie, Texas! His fans can look forward to a plethora of new jokes, hilarious anecdotes, and fresh material as Dieras makes his phenomenal return to the U.S. shores! The comedic genius has sold out several shows in the past, and he's bound to do the same this October at the Texas Trust CU Theatre! Dieras has gone viral thanks to social media, and he's amassing plenty of younger fans! So expect a power-packed laugh-filled show on Saturday 28th, October 2023, as Dieras delivers his brand-new show in Grand Prairie! If you're keen on seeing Brincos Dieras this fall, you better score tickets now!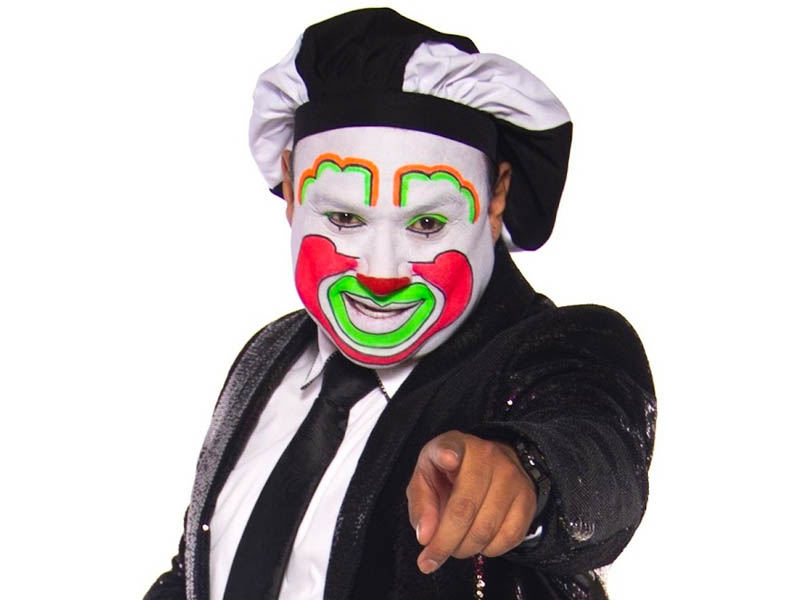 This 2023, Roberto Carlo, who's better known by his alter ego, Brincos Dieras, is set to deliver a brand new show with his special guests, Jose Luis Zagar, El Chulo, and Tito el Ranchero! The highly-anticipated tour has the Latin community scrambling for tickets. After all, Carlo is currently the most in-demand comedian from Mexico. It has also been reported that the 50-year-old comedian sells out shows across North America and beyond. With his knack for comedy and ability to light up any room, there's no wonder why he's the hottest Latin comedian right now.
Not long ago, Carlo performed free shows in his hometown in Monterrey, Nuevo Leon. He used to go by his other persona, Tongorito. He used to crash private events and parties to perform his bit. Driven by his passion, Carlo honed his skills during these uninvited gigs. Luckily, his audiences don't seem to mind his arrival because Carlo has the ability to make an entire room laugh until they cry. With this incredible experience, the comedian has developed into a terrific performer with impeccable improv skills.
During one gig, Carlo improvised, put on some paint on his face, and wore a wacky wig. The resulting character was a clown named Brincos Dieras en la Dia y Ganas tienes en la Noche. However, Carlo claims that his event was unintentional. It turned into one of the most iconic characters in Mexican comedy. "By mistake, I became a clown, and the key is that I would have fun anywhere, and from there, I continue doing what I love the most."
Brincos Dieras began uploading performances and skits on Youtube and Tiktok. Soon, he became viral and amassed a large following online. On Tiktok, his videos have garnered almost four million likes and also brought in nearly 1.5 million followers. On Youtube, Carlo has clocked in over 300 million views. Although his jokes often receive criticism for being risque, fans continue to watch his materials and see him during live performances. The world's favorite Latin clown is not for the faint of heart, so watch with caution and a grain of salt!
Score tickets now to his show at the Texas Trust CU Theatre! We promise you won't regret it!