Texas Trust CU Theatre | Grand Prairie, Texas
Grammy-nominated and highly acclaimed Christian music group, Bethel Music, is inviting believers across the country to 'come up here at nights of worship as they debut their forthcoming album, "Come Up Here". In support of their new material coming out real soon, Bethel Music is gearing up for an ambitious project inspired by Revelation 4:1. The group recently shared their newest song "Beauty" with David Funk. The "You Make Me Brave" worship leaders are taking the Come Up Here Tour live on stage at Texas Trust CU Theatre on Wednesday, 3rd of May 2023. Book your tickets now!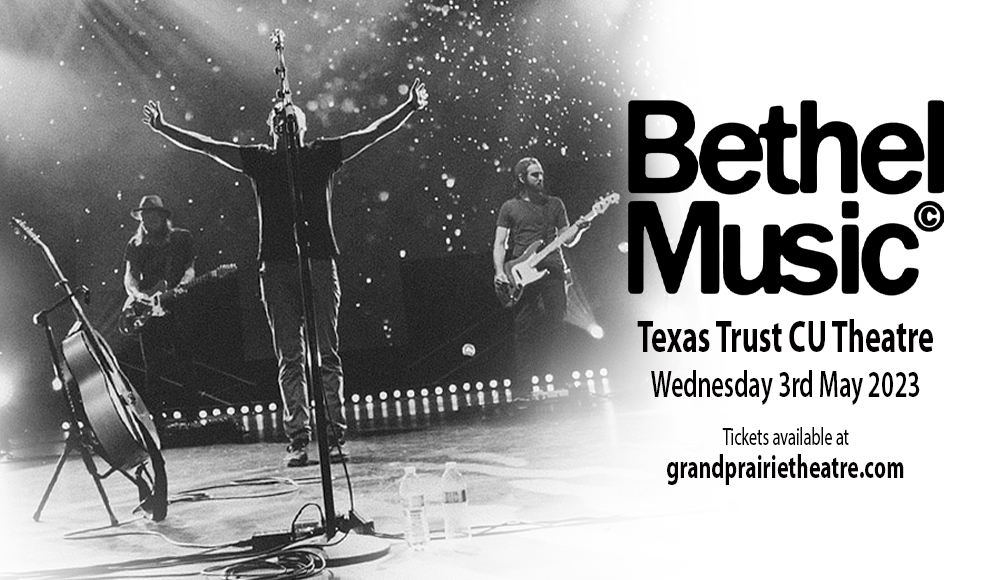 Celebrating over twenty years of lifting His name up high, the Grammy Award-nominated Contemporary Christian Music group, Bethel Music, calls believers to come together and rise as they launch nights of worship at the "Come Up Here Worship Nights" tour in support of their forthcoming album. Releasing a new single "Beauty" featuring David Funk, Bethel Music is set to share their most ambitious project yet, an 11-song album recorded in the Redwood Forest.
With a new album that aims to testify to God's majesty in the creation of nature, "Beauty" is a great reminder to believers that His son was sent to earth in His image and likeness for humans to know and experience His never-failing love.
"I love this song because it feels very simple," David Funk shared. "The chorus is just "Oh, you're beautiful" and the verses build the context of why He is beautiful. It's about acknowledging the radiance and Majesty of God. It takes us to a place of adoration and remembrance that He chose to take on the image of man to show us more of who God is.
Bethel Music, rooted in its home at Bethel Church, started creating its powerful music in 2001. From a local church ministry, Bethel's gift of music became a global movement, creating a collective of singers, songwriters, artists, and musicians. In 2014, they released "You Make Me Brave", the group's first entry charting the Top 10 in the Billboard 200. It featured their hit singles and worship crowd favorites "It Is Well" with Kristene DiMarco, "You Make Me Brave" with Amanda Cook, and "Forever" with Kari Jobe.
As Bethel Music gears up for the release of their big new record and a supporting tour where they gather believers for nights of worship across the country, make sure to save your seats as the altar calls everyone to 'come up here at Bethel Music's upcoming tour. Book your tickets now!
For where two or three have gathered together in My name, I am there in their midst." Matthew 18:20