Texas Trust CU Theatre | Grand Prairie, Texas
Ancient Aliens Live comes to Texas Trust CU Theatre on Saturday, January 21st, 2023. Ancient Aliens is the controversial American television series that explores the ancient astronauts' hypothesis, past human-extraterrestrial contact, UFOs, government conspiracies, and related pseudoscientific topics, such as remote viewing and psychic phenomena, in a non-critical, documentary format. However, the series has come in for its share of disagreement, and has been criticized by scientists, historian and governmental ministers and departments, describing the show as pseudohistorian, pseudoscience and pseudoarchaeological in fact, far-fetched and speculative. You be the judge.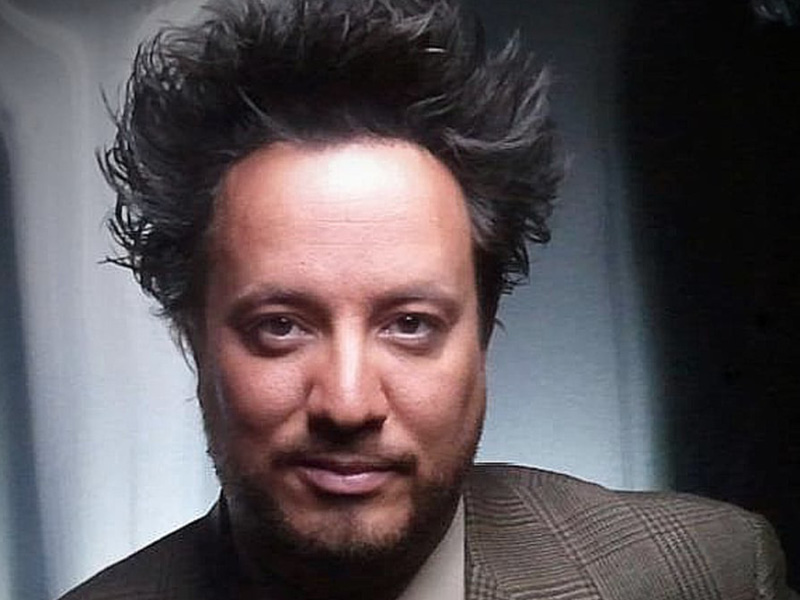 A highly controversial and highly charged American television show, inspired by the works of Erich von Däniken and other writers, is narrated by Robert Clotworthy. The series begin and end with rhetorical questions, based on extraterrestrials, and the unexplained past events. The series began as a two-hour documentary, broadcast by History Channel in 2009. Due to COVID-19 disrupting production, the season 15 ended after only 12 episodes, An eighteenth season began airing in January 2022.
The premise of the series is based upon extraterrestrial beings visited Earth in prehistoric times and introduced civilization, architecture, and high technology to primitive humans. It goes on to surmise that many ancient man's achievements in language, mathematics, science, technology and stone construction are attributed to the influence of extraterrestrials. Remnants of extraterrestrial visitations are claimed to be found in religious texts, ancient myths and legendary histories. Claims that anatomically modern humans are the result of genetic modification and or modern humans are somehow biologically descended from the ancient alien.
Many of the guests who appear in the series support these claims, either in their own work creating a shared cosmology. However, understandably the series has been criticized by historians and scientists for presenting and promoting pseudoscience, pseudohistory as fact. Many guests on the series have claimed an advanced human civilization was destroyed at the end of the Ice Age, and some skeptical guests have alleged professionals and government have suppressed evidence of ancient mysteries.