Texas Trust CU Theatre at Grand Prairie | Grand Prairie, Texas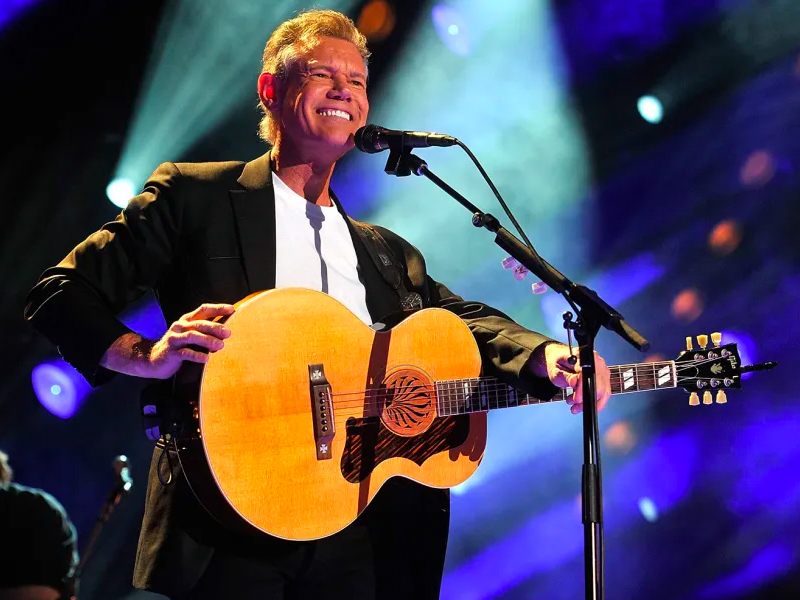 Randy Travis changed the course of country music by bringing back traditional styles to the mainstream in the 80s. He is a trailblazer, an icon, and a celebrated musician. People continue to listen to his masterpieces like "Storms of Life," "Always and Forever," and "Old 8x10." In 2013, a tragic occurrence happened to him. He contracted viral cardiomyopathy, which left him with a condition called aphasia - the inability to speak words previously comprehended. The golden voice once rang among radios, venues, and TV stations was instantly snuffed out. But Randy Travis is a true inspiration because his passion continued despite his condition. He continues to tour with the aid of performers and loved ones. With his undying resolve and influence, he deserves to be celebrated. This year, A Texas Heroes and Friends Tribute to Randy Travis will commence at the Texas Trust CU Theatre on November 15. All-star musicians will perform at this concert. This will be a trip to memory lane about a great country artist. Get tickets now to see this amazing concert!
Randy Travis is a celebrated country musician due to his influence on the music scene. Travis inspired the country music scene to go back to its roots in a time when the Urban Cowboy craze was the thing. He is the pioneering act of the New Traditionalist movement, characterized by his heartfelt, relatable songs and raw, honest vocals. He began with difficulty pushing his career to Nashville's major labels. But they were proven wrong when he independently produced his music. In the 80s, he was a trendsetter and an undeniable hitmaker. Under his name are consecutive chart-topping albums, including his most iconic, "Storms of Life," "Always and Forever," and "Old 8x10." Travis continuously put out records for decades. His style shifted from a traditional country to a gospel approach as the 200s came. His wide array of records was recognized accordingly. He has won multiple Academy of Country Music Awards, some Country Music Association Awards, Grammy wins, American Music Awards, and Dove Awards.
In celebration of the trailblazing artist, a tribute show called A Texas Heroes and Friends Tribute to Randy Travis. This show will be featuring a slew of all-star performers who are acquaintances and collaborators of Travis in his long career. They will represent the evolution his music took form. This will be a look back at his discography. Even with only some details revealed, this will surely cover many of his hits, maybe from his 23 number ones. From "Storms of Life" to "Precious Memories," this will be nostalgia-inducing.
Proceeds for this performance will go to the Randy Travis Foundation. In 2013, the country icon was diagnosed with viral cardiomyopathy. A disease that caused him to have a stroke and left him in a critical state. He miraculously recovered, but the disease stole his voice from him, leaving him with aphasia - the inability to comprehend or utter words. As a support of people who suffered from diseases similar to his, he formed the foundation.
A Texas Heroes and Friends Tribute to Randy Travis will be held at the Texas Trust CU Theatre on Wednesday, November 15. The all-star performers will be announced soon. See you there!