Texas Trust CU Theatre at Grand Prairie
Let your entire family experience magnificent family entertainment with "A Magical Cirque Christmas". The spirit of the holiday season will deck the halls of the Verizon Theatre at Grand Prairie on Friday 24th December 2021. Enchanting. Spellbinding. Breathtaking… 'Tis is truly the season to be jolly ! Round up your family, friends, and loved ones, and together, have a merry bonding moment at this incredible new holiday production. Save the date and book your tickets now!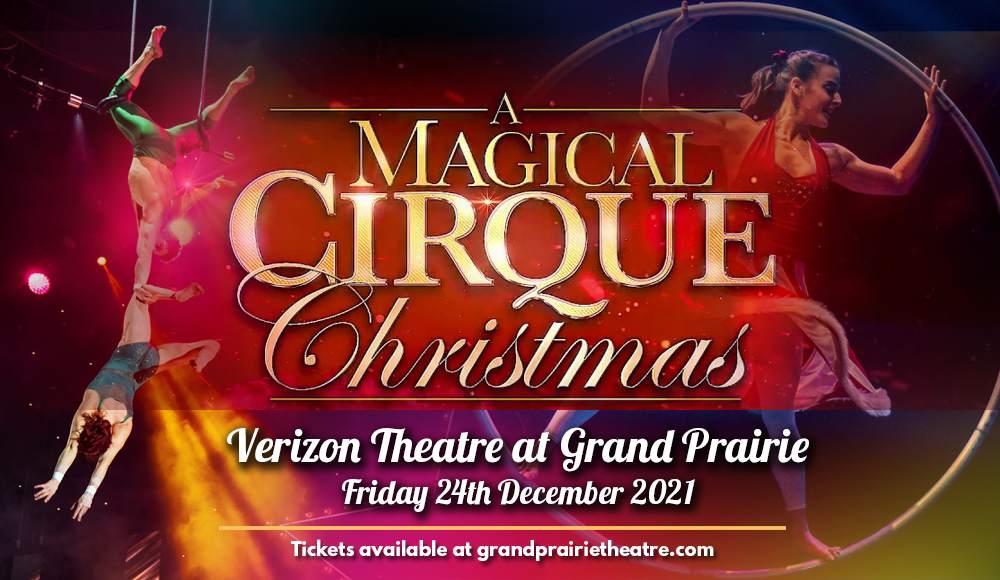 The producers of Broadway's smash hit "The Illusionists " have concocted a marvelous mix of the enthralling world of circus and the joyous spirit of the holiday season. The result is "A Magical Cirque Christmas" ! Cirque artists from all corners of the world will bring not only a bag of magic tricks but a tent full of breathtaking, death-defying, and mesmerizing acts that will bring you to the edge of your seat. Then your spirits will soar with joy and holiday cheers as these acts are performed accompanied by those timeless and favorite holiday tunes. Seasoned magician Lucy Darling, will lead this all-star cast as the master of ceremonies, hailed by iconic magician David Copperfield as "… a true original – hilarious and delightful. An EXCEPTIONAL new talent in magic."
Make new and fun memories with your family this Christmas. Treat them to "A Magical Cirque Christmas". Get your tickets now!